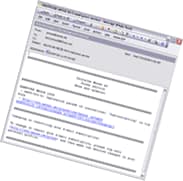 Deutsche Messe's online press service makes it easy to keep up with company and event news. Creating an account takes only several minutes and, once completed, will work across all of Deutsche Messe's trade fair websites.

After creating your profile you may subscribe to the e-mail press release service as well as a range of e-mail newsletters. Creating an account also enables you to search for press-only events at trade fairs and automatically registers you for access to the online Fair Planner tool.
 
Click here for more information.